Drastically Improve Your Bottom Line By Integrating With Directions University!
Here's how…
Motivation to Profit Is A Real Value Bonus For Your Customer!
Here's what you can give away as a major bonus for doing business with you:
For products of $30-$1000 – you may give away 1 month of Motivation to Profit
For products they purchase from you over $1000, you may give away 90 days of Motivation to Profit
Instructions
Make sure that you are registered in the Directions University Affiliate Program.  You can register at www.askggg.com/affreg  If you are already registered, you can login to get your Affiliate ID
Download your integration kit which includes:  HTML copy for your sales page (description of your bonus) and fulfillment page (Thank you page of members area)
Use just the description in the copy above on your sales page when telling them about your bonus.
Use the copy (change to appropriate trial length based on what you're able to give away) AND the button to take them to their special registration once they are in your system.
Your links, if not already provided to you, for 30 and 90 day are created using the following links.  Replace the XXX with your affiliate ID Number.  (If you don't know your Affiliate ID number, you can find it by Logging Into the Affiliate Area.)  Here are the links for the 30 day- and 90 day trials::
30-Day Trial:

.https:/www.askggg.com/a/Prod162_a_XXX.html

90-Day Trial:

  https:/www.askggg.com/a/Prod145_a_XXX.html
Here are a few images you'll find in the Integration Kit: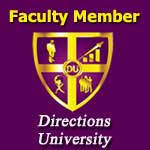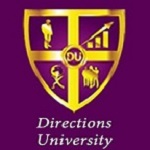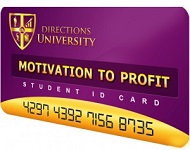 Here's a sample of what you might talk about on your product:
BONUS! – 30 Day Trial of the "Motivation to Profit Membership"
This Membership includes a  Action Plan that contains more than 40+ Lessons in mp4 video and mp3 audio format, plus "Action Step Checklists" for each Lesson, and a complete list of Resources for each Lesson. The 40+ Lessons not only include training from ALL of the DU Faculty Members, they'll also help you:
Put together your Goals & Strategic Plan,
Create Your Success Mindset,
Choose Your Target Market,
Build Your Traffic Vortex & Profit Funnel so you can easily MONETIZE your Business,
Create or Locate Products to Sell,
Set Up Your Web Presence Using of a WordPress Blog (including a Membership Site, Sales Pages with high-converting copy on them, and more),
Setup Your Social Media Profiles & Pages so You Can Drive Traffic that Converts,
Build Relationships with Your Prospects Strategically so that they buy over and over again,
Create HIGHLY Leveraged Joint Ventures and Strategic Alliances so you can

make more money with less effort

and get to where you want to faster than you ever thought possible!
and much more!
As a Motivation to Profit Member you'll also get access to LIVE Weekly Calls (as well as mp3 recordings from each one!) to help you implement all that you learn!
Every week, one Student volunteers to be on the "Hug Seat" and has the entire call focus on them and THEIR business! We look at who they are, what they're business is about, and where they want to be in 1 to 3 years. The balance of the call is spent on building the Strategic Plan for how to go from where they're at to where they want to be!
Whether you're on the "Hug Seat" or listening in as a peer is on the "Hug Seat", you'll walk away from each week's webinar with ideas that you can implement in your business to improve profits, reach, impact, and influence easily!
You'll also get access to DUProject.com, a VERY comprehensive Project Management System that includes importable task sets for EVERYTHING you learn inside of Motivation to Profit!  That way your VA's can do it all for you!  (You'll even get 10 hours of VA Services when you join!)
And – to make it even easier to get started, you'll get access to DUVisio.com, a shopping cart/affiliate program with a built in affiliate network (think something like Clickbank) that lets you pay your affiliates INSTANTLY on every transaction!
Get Access Now!

Support
If you need any help, let us know and we'll help you get your integration set up!  You can also contact the Deans of DU directly at: