Background
David Bullock, co-author of Barack 2.0, brings an engineer's perspective to social media. His focus is helping businesses drive sales and his method is to view social media as tools in his kit – tools that can bring measurable results.
David's work on Barack 2.0 had its origins in early 2008 when he and co-author Brent Leary observed that the web traffic for then-candidate Obama was twice that of his nearest rival. David and Brent began a blog that explored how Obama was using social media to engage the marketplace and identified the lessons his techniques offered for business people.
Barack 2.0 grew out of that blog and is the only book that takes a business perspective on Obama's phenomenal success with social media.
David has a degree in mechanical engineering from the University of Delaware and started his career with engineering positions at Mobil Oil and The DuPont Company, as well as Fanuc Robotics North America.  He learned about statistical control of manufacturing processes, and ultimately began to figure out how to put in place processes that work the first time, every time.
He next moved into sales, where he had an extremely successful run with Fanuc by applying an engineering mindset to running his territory. His sales were more than $100 million over seven years.
David then brought that same approach to his own business development firm, the White Bullock Group. Among his specialties is maximizing the efficiency of sales-oriented web pages, reducing costs while increasing sales and market response by up to 300%. Among his tools is the Taguchi Method, a process originally developed for manufacturing that allows David to rapidly test a wide variety of web page headlines, text and visuals to find the combination that will drive the most traffic and conversion to sales. David has the rare distinction of being certified as a TRIZ/Taguchi Ad Optimization Specialist.
And now David has brought his expertise and problem-solving approach to Directions University. He has become a nationally recognized speaker and trainer and provides coaching and consulting services to businesses.
"We studied Barack Obama's use of social media to isolate his key strategies," says Bullock. "That gave us the data to draw up a social media blueprint – a blueprint we share with businesses to help them find a new road to success."
---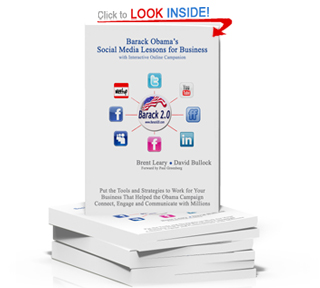 Take The Course…
How the most powerful testing method on the planet helps you create targeted marketing that turns lookers into buyers…
Uncover Your Prospects' Hidden Buying Motivations and Increase Website Conversions by 182% Using This Proven Scientific System
Discover a little-known system called "Taguchi" that scientifically increases the conversion rates of your marketing and advertising
Test all elements in your sales message (headline, teaser, graphic, etc.) at the same time to increase conversions by 182% (and more!)–this method is quick, reliable, and effective for increasing landing page conversion rates in a crunch
Learn how Taguchi testing reveals your prospects' buying motivations–even when they can't or won't tell you what they are themselves
Understand the Taguchi roadblock–why having the tools to do Taguchi DOES NOT guarantee success, and what secret weapons will skyrocket your response rates
Learn two powerful tricks–the "Matrix" and the Forced Survey–I was forced to share in this letter to give you the full story on why I want you to know Taguchi
Plus much more…