HOLIDAY SPECIAL! Grab ALL Of Directions University's Master Classes For One Special Low Price! It's Time to GET RESULTS!
(Normally Our Master Classes Sell for $247 each!)
Today you pay only $197! Our Lowest EVER Price For A FULL Education at Directions University!
UPDATE:

 As a bonus for grabbing this special offer, you also get:
1 Month FREE access to Motivation To Profit Membership  (normally $97.00)
10 Hours of Virtual Assistant hours to use in any way you'd like  (normally $100.00)
A complimentary 1-on-1 strategy session with Gina or Jack or BOTH! ($500 value)
Check out all our Master Classes below!  This is an EXTREMELY valuable offer, saving you a WHOPPING $1,285.00!!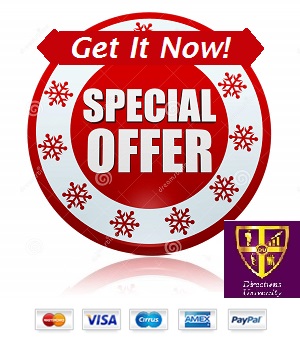 Become a Bestselling Author!
Get More Traffic and Leads!
Content Marketing For Increased Visibility!
Grow Your Business With Joint Ventures!
Develop The Mindset Of Total Success!
An Entire World-Class Business Education - Get The Whole Set!
The BIG KICKER:  Get Every Master Class For Just $197!
That's less than the cost of just ONE Master Class! This very special offer only available right here, right now!
Save $1285 and get the entire Master Class Set for only $197!  This is a rare, RARE opportunity to get the World's BEST education in business strategy and practical application!
For 24 hours ONLY, Get ALL of the Master Classes for Just $97!
Expires at 11:59pm on December 18th.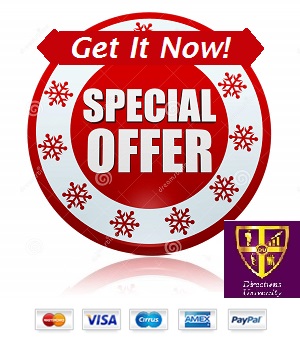 As a bonus for grabbing this special offer, you also get $697.00 worth of:
1 Month FREE access to Motivation To Profit Membership  (normally $97.00)
10 Hours of Virtual Assistant hours to use in any way you'd like  (normally $100.00)
A complimentary 1-on-1 strategy session with Gina or Jack or BOTH! ($500 value)