Today is the big day!  We hope you've enjoyed this training series on planning and writing your bestselling book!
And now, without further ado, the final video in our series:  Your Traffic Vortex.
This video outlines the Vortex Model of Doing Business created exclusively by Gina Gaudio-Graves.  It is responsible for many millions of dollars in sales for Gina and our clients over the past several years.  In short, this is the HEART of what makes a scalable, leveraged, and profitable business.  Put your book into this model, and you will be unstoppable!  Enjoy!
Reserve Your Seat Now For the "Entrepreneurial Authoring Workshop" and…
"Discover How EASY It is to…
Attract New Customers, Increase Your Influence & Credibility, and Land High-Powered JV Partners…
When You Become A BEST SELLING AUTHOR!"
Once Again, An EPIC Workshop…
Why is the "Entrepreneurial Authoring Workshop"
CRITICAL to the Success of Your Business?
If you've had a business for very long at all, you already know that the lifeblood of your business is New Customers.  But that doesn't just mean "more people".  It means reaching a very specific type of person — your Ideal Customer.
Even better still is when your Ideal Customer is telling everyone they know about you!  That's when you can get some serious momentum in your business!
So how can you reach more of your Ideal Customer and get them to willingly tell everyone they know about you?
The easiest way is to author a book!  Not just any book, but a Best Selling Book!  One that spotlights your business in a way that gets readers SO excited that they can't help but take whatever action you ask them to take (like buying your products or services).
While this might sound simple, it requires several things:
Having your book written in a way that spotlights your business, its products and services
The topic of your book must relate to what it is that your Ideal Customers are already out there looking for, or no one ever finds your book at all!
Having your book in multiple creative formats… In other words, leveraging the content of your book to create a Print version, a Kindle version, a PDF ebook version, maybe even an Audio version.
Getting bookstores offline to be interested in selling your book.
Probably most important of all, having a Strategic Plan that ties your book together with your entire business!
So, how can you ensure that you have all 5 key ingredients so that you can QUICKLY and EFFORTLESSLY author a book that spotlights your business, reaches your Ideal Customer in a way that gets them to recognize (and WANT) all that you have to offer — and that sets you up to become a Best Selling Author? (Don't worry… The answer isn't going to require you to spend $10,000+.  Nor is it going to require a year or more of your life.) You'll learn all this and MORE, when you attend the 1 1/2 day, VIRTUAL, "Entrepreneurial Authoring Workshop" on Thursday, June 26th and Friday, June 27th, 2014!
Who You  Will Learn From – Your Faculty…
This is Your Chance to learn from an All-Star Faculty that include: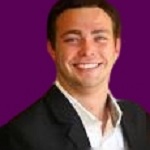 Justin Sachs (Founder of Top-Ranked Publisher, Motivational Press) As the Founder of one of the most successful "entrepreneurial authoring" Publishers in existence today, Justin has a vast experience in helping authors like you to write books that showcase your business and market your book in a way that helps ensure that they become a Best Seller! Justin will be on hand to teach you all that he knows about Writing Your Book, Publishing Your Book (the pros and cons of the various options available to you), and Marketing Your Book (in a way that is likely to turn it into a Best Seller), and more!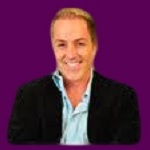 Daven Michaels (#1 Best Selling Author and Founder of 123 Employee, an Outsourcing Company serving Authors, Speakers, and Coaches) As a Best Selling Author, Daven Michaels will be on hand to share the secret of what made his book a success! He will also help you to understand how you can turn your book into a Best Seller without having to do all the work yourself!  His Company, 123 Employee, is even including 10 hours of Virtual Assistance Services as a BONUS with your ticket to the Workshop to help ensure that you get your book out to the world with as little effort as possible!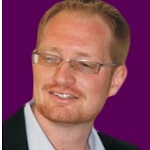 Scott Manning ("Top Paid Practice Consultant", Founder, Million Dollar Methods, and Former Partner of Bill Glazer and Co-Creator of "Glazer-Kennedy Inner Circle") Scott Manning works with practicioners of all types (Doctors, Dentists, Veterinarians, Lawyers, etc.) to help them improve the bottom line of their practice and at the same time, improve their lifestyle.  He does this, in part, by helping them to write and market a book. Scott's vast experience in the Glazer-Kennedy Inner Circle Program makes him the ideal person to learn the secrets of LEVERAGE from when you attend this Workshop.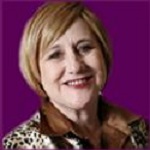 Tana Torrano (Founder & CEO, Organization Supporting Business Owners – OSBO.org) Tana Torrano has helped hundreds of small business owners gain leverage through Webinars to generate new customers and improve their bottom line.  She'll be on hand to show you how Webinars can help ensure that your book becomes a Best Seller that bring in your Ideal Customers!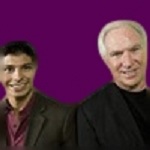 Ira Rosen & Cory Michael Sanchez (Best Marketers of the Year 2013, Founder, Mojo Video Marketing) Ira and Cory help small business owners to leverage the power of LinkedIn to keep their calendars filled with hungry prospects day in and day out.  They'll be on hand to show you how you can generate TONS of book sales using LinkedIn and turn those buyers into Strategy Sessions that sell people into your coaching programs, Live Events, Membership Sites, Done For You Services, etc.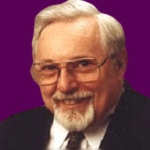 Elsom Eldridge, Jr. EdM Harvard University, CPC, CPMC (Best Selling Author, "The Obvious Expert" and Convention Director, National Guild of Hypnotists (NGH) Elsom is widely regarded as The Consultant's Consultant. He is the Executive Director of the Centerpoint Foundation International, Inc.; the Chairman of the Board of Obvious Expert; and the Convention Director for the National Guild of Hypnotists.
In addition to co-authoring The Obvious Expert, Elsom is the author of numerous industry-defining texts, including The Consulting Encyclopedia (co-authored with Howard Shenson) and of Maximum Success in the Consulting Business, (co-authored with Dan Kennedy).
Elsom brings you the message of consulting success in ways that are both tried-and-true and cutting edge, but always in ways that anyone, no matter how small the business or practice, can easily and affordably use to help define themselves as an Obvious Expert in their market.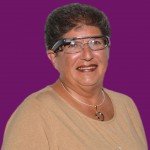 Gina Gaudio-Graves ("The JV Queen" and Dean & Founder, Directions University) Gina's the creator of the Vortex Model of doing business.  She'll help you to craft your "Traffic Vortex" and "Vortex Story" that help your prospects understand the benefits of doing business with you.  She'll show you how to weave your Vortex Story into all that you do — including your book — in a way that attracts your Ideal Customer to you and gets them to buy your book and everything else that you sell over and over again!

Jack Humphrey (Author, "Bending the Web" "Power Linking" and "The Authority Black Book" and Associate Dean, Directions University) Jack became a Best Selling Author by leveraging the power of Social Media and Google+.  He'll teach you how to do the same for your book so that you can improve your search engine rankings, attract Ideal JV Partners and Ideal Customers, and truly gain maximum leverage for your business!
What Will You Learn in the Entrepreneurial Authoring Workshop?
MODULE 1 – How Does Your Book Fit Into Your Business? (Gina & Jack)
* Understanding the Levels of Awareness and How They Apply to Your Book * The Vortex Model of Doing Business & Your Book * Getting Your Book to Generate LEADS that Buy Again and Again * Integration Marketing & Your Book * The 2 Kinds of Problems Your Prospects Have & How They Apply to Your Book
MODULE 2 – Planning & Writing Your Book (Gina, Jack & Justin Sachs) * Why a Good Outline is KEY to Backend Conversions * The "Lance Decker" Action Planning System * Planning from the End Backwards * Sections of Your Book * Writing Your Book in Less Than a Day
MODULE 3 – You CAN Judge a Book by It's Cover (Gina, Jack & Justin Sachs) * Back Cover Contents * Designing Your Front Cover * Who Writes the Foreward? Why Does it Matter? * Why Does Color Matter? * Branding Considerations – Tying the Pieces Together
MODULE 4 – Publishing Models (Gina, Jack & Justin Sachs) * Self Publishing Using Create Space * Amazon & It's Role in Selling Your Book * Traditional Publishers & Why You Don't Want Them * The NEW Publishing Model & How It Increases Your Book's Success * Print? Digital? Audio? Does It Matter?
MODULE 5 – The "Best Seller Campaign" (Jason Oman) *  How Does Best Seller Status Affect Your Business?  *  Case Study #1 – Jack Humphrey ("Bending the Web")  *  Case Study #2 – Daven Michaels ("Outsource Smart: Be Your Own Boss")  *  Elements of a Best Seller Campaign *  Amazon Best Seller vs. New York Times Best Seller
MODULE 6 – Marketing Your Book (Gina, Jack & Justin Sachs) * How Book Stores Select Books for Their Shelves * The Role of the Publisher in Marketing Your Book * Marketing Tactics for Authors (Social Media, Speaking Engagements, Your Website) * Marketing Tools for Authors * Viral Marketing & Your Book
MODULE 7 – Outsourcing & Your Book (Daven Michaels) * What Parts of your Book & Book Marketing Can Be Outsourced? * How Can outsourcing Turn Your Book Into a Best Seller? * How to Hire, Train, and Manage a Virtual Assistant * Successfully outsource all the Critical Tasks for Marketing Your Book * Beyond Your Book — Outsourcing ALL of Your Marketing
MODULE 8 – Interview, Webinars & Your Book (Tana Torrano) * Why are Webinars SO Important to the Success of Your Book? * Webinars & Your "Best Seller" Campaign * Getting People to Host Your Webinars * Getting Interviews that Sell Your Book * Press Releases & Your Book
MODULE 9 – Joint Ventures = Success for Your Book! (Gina, Jack., Justin Sachs)  *  Strategies for ensuring that you have JV's for your book *  How JV's improve the "sucking power" of your vortex  *  Finding the Ideal JV Partners for your Book Marketing
MODULE 10 – Becoming a Best Selling Author Hug Seats (Gina, Jack, Justin, Daven) * Two Attendees will each have 30 Minutes to get this Expert Panel's help in building the Strategic Plan for writing their book, marketing their book, turning their Book into a Best Seller, and using their book to get leverage and momentum for their entire business! * You'll walk away from this Module with concrete examples of how to apply the entire Workshop to YOUR business!
FOLLOW UP SESSION – July 11th (Noon to 3pm eastern)
MODULE 11 – B.R.A.N.D.I.N.G. U. N.O.W. (Elsom Eldridge) * BRANDING U NOW *  BRANDING U NOW is the critical step every author must take in order to differentiate him or herself from the competition. It is also the acronym for the twelve strategies (and the related sub-strategies) essential for creating a powerful, memorable, and irresistible brand.  *  Positioning Yourself as the "Obvious Expert" in Your Niche  *  Get people talking about you to build your credibility and reach
MODULE 12 – LEVERAGE and Your Book (Scott Manning) *  What is Leverage?  *  Why is Leverage Important When It Comes to Your Book?  *  How Do You Get Leverage Through Your Book?  *  How Do You Get Leverage For Your Book?
MODULE 13 – LinkedIn for Authors (Ira Rosen & Cory Michael Sanchez)  *  Your LinkedIn Profile  *  Your LinkedIn  Connections  *  Intro to LinkedIn Groups  *  Using Groups to generate leads for your book
What Bonuses Are Included With Your Ticket?
BONUS #1 – 3 Month Trial of the "Motivation to Profit Membership"
This Membership includes a 100-Day Action Plan that contains more than 30+ Lessons in mp4 video and mp3 audio format, plus "Action Step Checklists" for each Lesson, and a complete PDF list of Resources for each Lesson.  The 30+ Lessons not only include training from ALL of the DU Faculty Members, they'll also help you:
Put together your Goals & Strategic Plan,
Create Your Success Mindset,
Choose Your Target Market,
Build  Your Traffic Vortex & Profit Funnel,
Create or Locate Products to Sell,
Set Up Your Web Presence Using of a WordPress Blog,
Setup Your Social Media Profiles & Pages so You Can Drive Traffic that Converts,
Build Relationships with Your Prospects Strategically,
and much more!
As a Motivation to Profit Member you'll also get access to LIVE Weekly Calls (as well as mp3 recordings from each one!) to help you implement all that you learn!
Every week, one Student volunteers to be on the "Hug Seat" and has the entire call focus on them and THEIR business!  We look at who they are, what they're business is about, and where they want to be in 1 to 3 years.  The balance of the call is spent on building the Strategic Plan for how to go from where they're at to where they want to be!
Whether you're on the "Hug Seat" or listening in as a peer is on the "Hug Seat", you'll walk away from each week's webinar with ideas that you can implement in your business to improve profits, reach, impact, and influence easily!
Details at www.askggg.com/mtpfounders
BONUS #2 – Complimentary 1 on 1 Strategy Session
BONUS #3 – Complimentary 10 Hours of Virtual Assistant Services from 123 Employee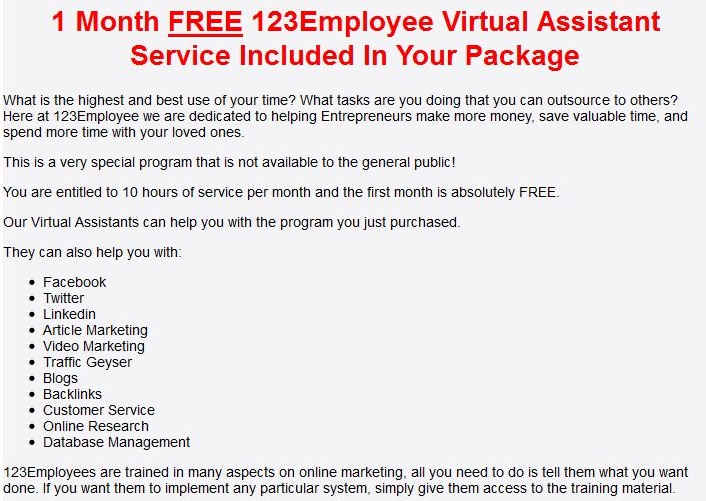 Here's Your Invitation to Attend the "Entrepreneurial Authoring Master Class"…
Our Mission here at Directions University is pretty simple…
The DU Mission is to touch the life of EVERY person on this planet!  We truly want to help EVERY person to live the life of their dreams.
It's a mission that just can't be reached by any one of us individually.  With more than 7.2 BILLION people on this planet, it would be completely and totally impossible for any one person (or even a small group of people) to touch the live of every one of them.
However, if DU touches the lives of 100,000 entrepreneurs who are BEST SELLING AUTHORS and teaches each one of them to have a deep and profound impact on the lives of their readers and customers, and if each entrepreneur reaches just 72,000 people, then together, we truly CAN touch the life of everyone on this planet!
Will You Be the Next Entrepreneur That We Help?
Are You Interested in Being a Part of Changing the World While Securing Your Financial Future?
If so, then simply click the button below and "Reserve Your Seat for the Entrepreneurial Authoring Virtual Workshop" today!  We welcome you into the DU Family and we look forward to helping you become a Best Selling Author, make a bigger impact, attracting JV Partners like a seasoned Pro, and making the kind of money you truly deserve!
All of this.  

ALL

of this for just $147!  Save $100 for taking our special training series!
[Content protected for Entrepreneurial Authoring Workshop (eaw) members only]