"How to Use Multiple Creative Formats to Reach 20-30x More People and Convert Them into Ready-to-buy Customers…Easily!"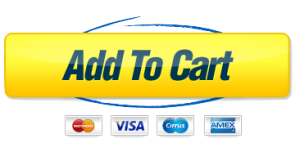 Dear Friend:
If you're an online marketer, a speaker, an author or have any sort of business that you want to promote, have you noticed that it's become much

harder to get your message heard

?
Have you been experiencing the

rapid decline in email deliverability

? The vast amount of "noise" out there with no substance behind it?
Has that

negatively affected your bottom line

?
Well you're not alone. Nearly everyone I've been talking to lately has been frustrated with the huge changes that the market has been going through, and most of them don't know how to cope with it—and they don't know what to now.
They're spending tons of money on emails that don't get there, strategies that are no longer relevant and outsourcers that are going through the motions, but getting no results.
You may be doing a lot of the right things…but if you're like 99% of the people out there,

you're not getting the results you want

.
It's a bloodbath out there for most people… 
But…it doesn't have to be…
There are some far better—and more effective—ways to get your message heard—and get the results you're looking for.
There are some really GREAT ways to OWN YOUR NICHE—right now—and generate TARGETED LEADS that BUY FROM YOU over and over again!
How would you like to DOMINATE your marketplace and have people not just come to your website, but come to your website already knowing that you're the expert in your niche, and psychologically READY to buy from you?
How much would such a magic solution be worth to your business? (Obviously the price wouldn't be an object if you could actually get the results, right?)
Well, you're totally in the right place, right now!
I have been studying the trends in the marketplace and I've discovered some game-changing strategies that are working like crazy right now, in the current marketplace.
I'm going to reveal them to you in an exclusive weekend workshop.
This Virtual Event is "The Triple Power Play Traffic & Conversion Workshop".
You'll learn to master Multiple Creative Formats to Reach More People and Convert Larger Numbers into CUSTOMERS Easily!
Here's an overview of what you can expect to learn from this 1 1/2 day virtual event that you can attend without ever leaving your home office…
DAY 1

Module 1 – "Introduction to Creating Multimedia: The Technical Side of Video, Audio, & Webinars" Webinar platforms for the non-techy, Choosing the right equipment, apps that can help create stunning videos, other tools and tips for creating video that get results for your business!
Module 2 – "Planning the Content of Your Webinars: Creating Presentations that Sell" Working with Powerpoint, conversion strategies, Webinar Presentation Template for improving conversions

Module 3 – "Keyword Research for the NON-SEO Guru" Understanding Google's philosophy on keywords, choosing the RIGHT keywords for reach YOUR ideal customer, placing keywords in appropriate places to get the greatest leverage

Module 4 – "SEO Strategies & Link Triangulation" Internal Links, Backlinks, and External Links — where they go, how to get them, how to leverage every link so you need fewer of that type to become a true Authority Site in the eyes of Google, ensuring maximum domination in all 3 search engines (Google, Yahoo, and Bing)
Module 5 – "Hot Seats" You'll get the chance to work 1 on 1 with Gina to build the Strategic Plan for how YOU will implement everything you've learned this weekend!

DAY 2 

Module 6 – "Using Blog Talk Radio to Expand Your Reach & Better Dominate the Search Results" Expand your reach, improve your search engine rankings, and double your results — without ever having to create more content! (The search engines really get that every searcher has a certain learning style they prefer. Some want to read, some want to watch, some want to listen. The object is to create a single piece of content that you deliver in text, audio, video AND image format so that one piece of content can get you 4 listings in search engines instead of one. That's THE KEY to improving your conversions!)
Module 7 – "Using YouTube to Dominate the Search Engines and Get Your Message in Front of More People" Using the YouTube video editor, creating and organizing your YouTube channel, strategies for getting more people to see your video, strategies for getting more viewers to click thru to your website
Module 8 – "Using Google Hangouts to Live Stream on YouTube… "  With Special Guest Yifat Cohen, the "G+ Go To Gal"!Learn the Benefits, Pitfalls, and How To's of doing Live Streaming video on YouTube and how they will impact your traffic AND your conversions in a positive way! (This one Module is worth the entire tuition to attend by itself! It is SO cutting edge that hardly anyone is teaching it, and even fewer are really applying it! This Module will help you become THE "Go-To" expert in your niche — no matter how much competition you have!)
Module 9 – "Advanced Video Strategies" With Special Guest Imran Rahman!! Editing videos, adding Intros & Outros, video marketing strategies that drive TONS of Targeted Traffic
Module 10 – "Putting the Pieces Together" Creating a manageable system for creating content that drives traffic and conversions, finding JV partners that can help expand your reach, getting more backlinks in a leveraged way.
Module 11 – "Hot Seats – Part 2″  You'll get the chance to work 1 on 1 with Gina to build the Strategic Plan for how YOU will implement everything you've learned this weekend! Open Q&A – At the end of each day, there will be ample opportunity to get ALL your questions answered!

Follow Up Q&A – 2 Hour Open Q&A Webinar – 2 Weeks after the Workshop, we'll all get back together for an open Q&A webinar. That way you can get help if applying all that you learned tripped you up at any step and you can get Feedback from Gina & Ken on all that you've put into action already!
As you can see, by the time the Workshop is over, you'll have learned how to use our exclusive "Link Triangulation Strategy" to start dominating the search engines (including Google, Yahoo, and Bing), getting multiple entries on the first page to point back to you, your business, and your website.
As you apply this Triple Power Play to your business, you'll create small pieces of content, turn them into 3 or 4 different creative formats (including text, audio, video, and images) so that you can really give your ideal customers whichever format they prefer most.
When you really start applying all that you'll learn, you will see how much easier it can be to get your message out to the world in a way that makes it MUCH more likely that people will not only want to buy what you have to offer — but will also get them to tell everyone they know about you as well!
This Virtual Weekend Workshop is unlike anything you've ever seen before. It's not about just Google+ Hangouts or Livestream broadcasting. Those are just the tools you'll use—the FREE tools you'll use. It's about HOW you will use these tools to generate unlimited results—Want more leads? Want more Sales? Then you NEED to get this Triple Power Play Workshop!
Here's what one of our recent Live Stream Preview Participants had to say:

If you don't know Gina, she's the founder of DirectionsU, the online "university" for entrepreneurs.

You may have known her as the JV Queen, as she's been behind some of the biggest launches in the online world. Gina is a treasure of information—when she and I talk about strategy, I usually record the conversation because she's got just so much detail that I want to be sure I capture every word.

You'll feel the same way.
In case you were wondering… Yes—this is a real WORKSHOP—a TRAINING, not a pitchfest. It will be 100% LIVE, and you'll get to see exactly how we do things, and we'll show you how YOU can do them, too.
In other words, you're in for a LOT of content!
The Triple Power Play Traffic & Conversion Workshop also include a follow-up Q&A Implementation session two weeks later—so we can monitor your results and make sure all of your questions are answered.
We'll also do some hot seat sessions (I calls them "Hug Seats") where we'll take YOUR business and custom design a solution to your most pressing business challenge! The hot seats have traditionally been rated among the most life-changing part of our 3-day online business conferences, so we wanted to give you the same benefit during this workshop. You'll get your chance to apply for a hot seat once your register for the Workshop.
So you're probably asking what the tuition is for this high-impact LIVE Virtual Workshop…
If you've ever been to a live workshop at a hotel, you probably already know that tickets run from $500 to $1,000 or more. Plus, you'd have the cost and hassle of travel, hotel & food, along with travel time. Add to that those uncomfortable hotel chairs and freezing seminar rooms and needless to say, you'd be looking at an investment of well over a few thousand dollars.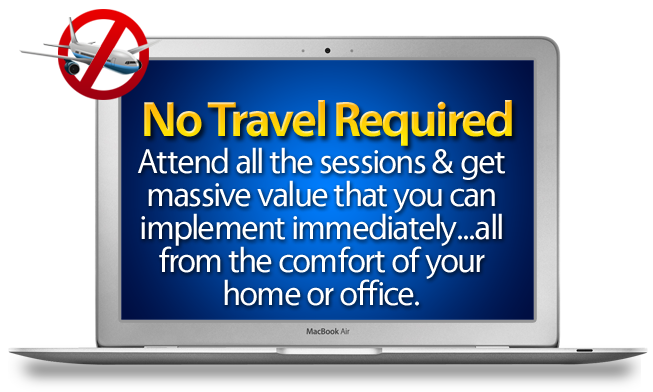 But to attend this LIVE Virtual Workshop, you won't have to go through any of that. Because this Workshop is 100% online, you won't have those travel costs. You won't have to even get dressed or leave your couch! And, better still, your tuition won't be anywhere near what you'd expect it to be!
You can actually grab it right now for just $147, and we'll conveniently charge you an additional payment of $147 in 30 days. OR…if you'd like to save $47, just make 1 easy payment of $247 right now and you're IN!
You'll also get access to all the recordings of the event, the live interactive elements (which is where the massive value to your business is), the opportunity to be on the Hot Seats during the weekend, not to mention all that you'll learn about how to improve your traffic and your conversions. When you apply all that you'll get to your business, your return on investment is likely to be well over 10 times what you invested to attend!.
Download Now and Receive Special BONUSES!
When you register now you'll receive Kris Gilbertson's special report, "13-Steps to Creating a World-Class Web Show", a $197 value, absolutely FREE! Kris will be joining us in another BONUS (keep reading). You'll also get to join 3 additional BONUS "MINI-WORKSHOPS", with Special Guest Speakers including Kris, Gilbertson, who will reveal her time-tested secrets to increase leads, traffic and sales by partnering with…iTunes! These mini-workshops easily a $297 value, but you'll get them FREE with your enrollment today!
Here's What You're Getting When You Decide to Join Now!
Full All-Access to the Triple Power Play Traffic & Conversion Workshop (including all replays), a $597 Value
"13-Steps to Creating a World-Class Web Show", a $197 Value
3 additional BONUS "MINI-WORKSHOPS", a $297 Value
TOTAL VALUE: $1,091
Your Special Tuition: $247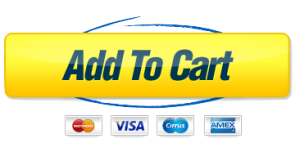 Just Announced! Super Extra-Special Bonus!
This is going to  totally blow you away with a simply insane, over-the-top, no-brainer, "OMG! It's incredible" bonus…This program is all about taking action and making everything you do create multiple results. Well, now you've got one more major tool to help you. It's Directions University's Blogging Systems Workshop!
One student who attended the workshop live managed to build a list of 22,000+ double opt ins in only 60 days after the live workshop! Another student pulled in more than 1,000+ visitors per day on a brand new site in the first 21 days after putting their blog live! You could be getting 1,000+ or more unique visitors per your blog every day, putting 10% of those visitors onto your list, getting 25% or more of your blog's visitors to pages that make you money – and increasing your conversions from the industry average of 2% to more like 8% to 10% as a result of your blog!
You can buy the Blogging Systems Workshop right here for $247. Or register below and get access to it right now with our compliments! That's right! It's better than getting two courses in 1!
We look forward to getting to know you during the Workshop and to helping you reach all the goals you've set for this year!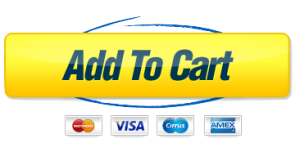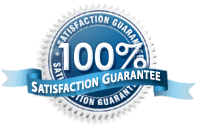 Of course, we back this up with a 100% total happiness guarantee. if you're not totally thrilled with what you've heard by the end of the day on Saturday, just drop us a line and will immediately refund your money. You should also know that the size of this Workshop is intentionally being kept small so you can get as much personal attention as possible. If you want to ensure that you are one of the limited number of seats available for this Virtual Workshop, then make sure that you reserve your seat NOW—or you may regret it when your spot is no longer available.
Remember — you'll get lifetime access to the recordings of the entire event so you don't have to worry about missing any detail, or if you have a schedule conflict. You'll also have access to our private Facebook group or Google+ circle, so you'll be able to interact with your fellow students and continue your momentum.
So that's it! Now's the time to take action. Pick your payment option and Reserve Your Seat right now!
To Your Abundant Success!

Gina Gaudio-Graves
"The JV Queen"
Dean & Founder, Directions University
[Content protected for Triple Power Play Workshop members only]