Download NOW the "Strategic Social Media Workshop" and . . .
Get 1,000's of LIKES on Your Facebook Page in just a few weeks! Add 1,000's of Connections to Your Profile on LinkedIn in Less than a Month! Get 10,000's of Followers on Twitter in Less than 30 Days! And Start Using the Power of Social Media to Drive Targeted Prospects Who BUY to Your Site Every Single Day!
When you download this 1 1/2-day long, "Strategic Social Media Workshop Webinar"  you'll learn  all of the Secrets for driving laser targeted traffic to your blog or website on autopilot, without spending a single cent!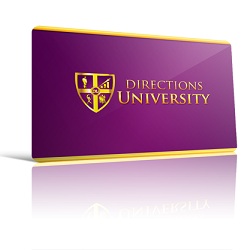 From The Desk Of:  Gina Gaudio-Graves ("The JV Queen") and Ken Krell
Dear Traffic Hopeful:
If you've been online for more than a day, you probably already know just how hard it can be to drive traffic to your blog or website.
Yet, without visitors, no one will ever even know that your great new product exists!
That doesn't put money into your pocket very fast, now does it?
And of course, you already know that "The Money's In The List".  But again -- without traffic, how can you ever build one?
Listen up for a minute ... Traffic really isn't hard to get at all!  Not when you have a SYSTEM for driving traffic over and over again!
Not just any old traffic will due, either.  You've got to have TARGETED TRAFFIC.  In other words, people that are your ideal prospects.  Without that targeted traffic, you're hit counters may soar, but your bank account won't get even a single penny bigger.
Here's a little secret ...
What made me "The JV Queen" has absolutely nothing whatsoever to do with the size of my rolodex or the number of powerful contacts that I have in this business.
What made me "The JV Queen" is entirely to do with my traffic generation system!
The reason that the joint ventures were always successfully was because I focused on bringing in 80% of the traffic myself, using an affiliate link for my clients products.
When other affiliates would see all that "buzz" being generated for these promotions, they would assume (incorrectly of course) that there were hundreds of affiliates out there making money on this promotion.  They couldn't stand to be left out of the picture, so they'd come begging to be allowed to promote too!
It takes some serious traffic to do that, of course, and that's you'll want to download the "Traffic Sources Worksheet" by Right Clicking Here and selecting "Save Target As".  It lays out a plan for driving as much traffic as you need to meet your goals in ANY promotion. 
But just having this Excel Spreadsheet isn't going to be enough for you to duplicate the results clients got from using this spreadsheet.  If anything, just using it by itself is likely to be a big time drain for you.
You need to understand:
How to build a true Traffic Generation System,

How to set your sites up in a modular way so that you can drive all of your traffic to one source and then funnel it out to where it needs to go, and

How to tap into the power of social marketing online.
That also means that you need to understand:
How to build relationships strategically

How to use a WordPress blog at the heart of your Traffic Generation System, and

How to use the power of Social Media to tell the story of the good your brand is doing in the world so other people WANT to be a part of it by becoming your customers

Which Social Media sites to use to make sales of YOUR products
It takes DU students almost 3 months to learn this in the 1 year long DirectionsU Bachelor's Program where they pay $10,000 for tuition. 
But you're in a hurry -- you want (and need) traffic NOW!  You can't wait even another month to get started bringing in 1,000 to 5,000 unique visitors per day the way that DU students do for their sites.
That's why it's so important for you to download this 1 1/2 day LIVE, VIRTUAL event where you can learn, step-by-step, how to tap into the power of social media to drive HUNGRY prospects who want EXACTLY what you have to offer to your site -- without having to spend a single penny to do so! 
Each day, you'll get to join me and my partner, Ken Krell in a webinar so that you'll not only hear how to do all this (and more!), but you'll also get to see the exact steps to take to harness all those targeted visitors and turn them into customers for your own business.
Every second of this LIVE, VIRTUAL event will be recorded in mp3 audio and mp4 video format so that you can refer to it over and over again, anytime you'd like!
When you've gone through all of the Modules step-by-step, you'll know exactly how to:
Get 1,000 to 5,000 unique visitors per day to your blog or website (that's 150,000 visitors per month -- or 1,800,000 visitors per year)!  How much more could you make in your business with all those extra  TARGETED visitors who want exactly what you have to offer?

Convert 10% to 30% or more of those visitors to opt in subscribers ... How much extra could you put in your pocket then?

Get 25% of your visitors to your sales pages and affiliate links ... How much can you make each month when you get 250 to 1,250 people per day to your sales pages and affiliate links?
These are the kind of results that DU students see in their business every single day!  And they can be yours when you download the "Strategic Social Media Workshop Webinar" ...
Directions University's "Strategic Social Media Workshop Webinar"
Over the 1 1/2 days of this event, we'll cover social marketing, traffic generation, list building, and relationship marketing in a VERY comprehensive -- yet VERY SIMPLE -- step-by-step way.  The modules included:
DAY 1:
MODULE 1 - Introduction to Social Media Why is social media important? Why is using just 1 Social media site not enough? What effect does social media have on both traffic AND conversions?
MODULE 2 - Facebook Strategies - Creating and Using Profiles & Pages to Reach a Targeted Audience What is the difference between a Profile and a Page? What information do you want to include in your Profile? In your Page? Once your profile and page are setup, how do you get people to find them? What is the secret to adding over 11,989+ Fans in just 3 1/2 weeks?
MODULE 3 - Facebook Strategies - Creating and Using Facebook Events to Reach a Targeted Audience Understanding Google's philosophy on keywords, choosing the RIGHT keywords for reach YOUR ideal customer, placing keywords in appropriate places to get the greatest leverage Engaging Your Audience so that they WANT To Attend and Participate in your Events
MODULE 4 - Using Pinterest to Increase Reach and Improve Engagement on Google Pinterest is a super hot site these days! In fact, many businesses report better conversions using Pinterest than Facebook. Luckily, you don't have to choose between them! You can actually tie Pinterest and Facebook together to massively improve both reach, engagement AND conversions! How to setup your Pinterest account How to create Pin Boards How to add images that link to your money pages to your pin boards How to tie your Pinterest account to your Facebook Profile and your Facebook Fan Page How to engage an audience on Pinteres
DAY 2:
MODULE 5 - Setting Up and Using Google+ Google+ is Google's answer to Facebook! While it's less than 2 years old, there are now almost as many people using Google+ as Facebook. Better still is that the G+ users have much more disposable income - making them a MUCH better audience to target than just about any other social media site! How to setup a G+ profile How to setup a G+ page How to setup Private and Public G+ communities How to setup a G+ Event How to Use G+ to MASSIVELY impact your search engine rankings in a VERY positive way! Improving Your G+ PageRank and Why it Matters
MODULE 6 - Setting Up and Using YouTube to Dominate the Search Engines and Get Your Message in Front of More People Setting Up Your YouTube Account Creating and Organizing Your YouTube Channel Using the YouTube video editor Strategies for Getting More People to See Your Video Strategies for Getting More Viewers to Click Thru to Your Website
MODULE 7 - Using Google+ Hangouts to Live Stream on YouTube & Google+ Events to Engage Your Audience Even More! Uploading videos to YouTube used to almost guarantee that you'd find your video on Page 1 of Google. But in the last 6 months or so, this is no longer the case. However, there is one sure fired way to ensure that you'll get top rankings on the 1st page of Google... ... Get your videos onto YouTube by doing a Google+ Hangout that is LIVE Streamed to YouTube right away! This one strategy is worth your tuition by itself! When you see how easy it is to rank in the first few positions for just about EVERY keyword you use, you'll wonder why you weren't using this months ago!
MODULE 8 - Using LinkedIn to Connect With More People and Get MASSIVE Exposure for your message! LinkedIn's audience by far has more money than any of the other social media sites! And tapping into this professional, wealthy audience is easy when you know how to find your ideal customers, engage them, and get them to interact with you. Setting Up Your LinkedIn Profile Tapping Into the Power of LinkedIn Groups Adding Connections of TARGETED People Using LinkedIn to Generate LEADS for Your Business
MODULE 9 - Story Selling with Devorah Spillman How to create your Brand Story and use it with Social Media to tell the story of the good you do in the world in a way that gets your Ideal Customers to want to be a part of it by buying your products and services
MODULE 10 - Using Google Analytics to Track Your Results, Tweak What You're Doing, and Improve Things Even More Creating a manageable system for using social media and tracking your results is the KEY to not just driving traffic but getting RESULTS in the form of subscribers and sales! How to read what Analytics is telling you about who your audience is, where your traffic is coming from, what they're doing on your site How to improve the results your getting from your traffic.
BONUS Q&A CALL:
Get answers to ALL your questions! Get Critiques on everything you've applied on Facebook, Google+, YouTube, LinkedIn, and more!
*(NOTE:  You can truly implement the ENTIRE system for absolutely NO COST whatsoever with the tools that we'll tell you about!   However, there are paid tools that will help you to either save time or get bigger results which we will share with you at a negotiated discount -- some of them are even free!)
For every single step of the process, you not only get a series of lessons through the mp3 video recordings of the webinar, you also get separate mp3 recordings of the audios, checklists & flowcharts! 
There is SO MUCH included in your tuition you're likely to spend hours just downloading it all!
Now that you're chomping at the bit to get into this Workshop, I'll bet you're asking yourself, "So what is included with your enrollment?"
When you download the "Directions University's Strategic Social Media Workshop", you'll get ...
Access to the mp3 video recordings AND the mp3 audio recordings from the 3 Day WEBINAR so you'll not only hear how to build your traffic system, you'll get to see exactly how each step is done!

Access to the mp3 recording from the Group Q & A Call where you'll get as much help as you'll ever need in tweaking your traffic system for maximum results.

Worksheets, mindmaps, flowcharts, and checklists to make it easier and faster to implement the lesson.

Access to the Members Area that contains recordings to all the calls and all the other materials that go with each lesson.  It also contains an area that allows you to communicate in the DU Forum, to get feedback from me every step of your journey.  
BONUSES - You'll also get a copy of  "21 Days to Blogging Profits" multi-media course PLUS the "DU Traffic Systems Workshop".PLUS the "Vid Traffic Conversion" Webinar Replay with Casey Zeman PLUS a "1 on 1 Strategy Session with a DU Success Coach"...
Here's Your Bonuses . . .
"21 Days to Blogging Profits"
The BEST-SELLING Course On Setting Up a Blog, Writing Powerful Posts that SELL, and Using a Blog to Drive HORDES Of Targeted Traffic to Your Opt In Pages and Sales Letters
"21 Days to Blogging Profits", is a brand new multi-media course that shows you EXACTLY how to use your blog to sell ANYTHING you want -- whether they're your own products or products you sell as an affiliate.  In this guide, you'll find all the details of how to use the "Simple 6-step System" for driving 1,000 to 5,000 laser targeted visitors to your website and get them to pull their wallets out the second they hit your site! 

You'll also learn how to:

Choose your market,

Find the right products to sell,

Write a powerful post that gets your visitors to "Buy Now",

and more!
Sales Letter Located at: http://www.bloggingarsenal.com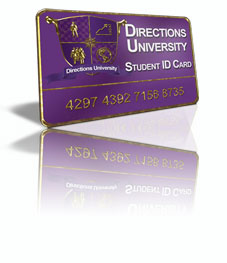 You'll learn 12 different traffic generation strategies that are sure to send your hit counters SOARING! Each traffic source is designed to help build relationships that cause conversions to skyrocket! Master all of these traffic strategies and implement them with ease using the comprehensive, step-by-step workbook included with the course!
BONUS:  "DU's Traffic Systems Workshop" Course
DAY 1:
MODULE 1 - Traffic Systems Setting Up a Traffic System Using a WordPress Blog as the Heart of Your Traffic System Modularizing Your Websites
MODULE 2 - Blogging Setting Up Your WordPress Blog Setting Up Your Opt In System on Your Blog The "Magic Formula" For Writing a Powerful Post The "Simple 6-Step Formula For Getting 1,000 to 5,000 Unique Visitors Per Day to Your Blog" Using Social Bookmarking to EXPLODE Your Traffic (Digg, Delicious, Technorati, StumbleUpon, Reddit, Propeller) RSS Feeds & Directories Using Feedburner to Get More Traffic Monetizing Your Blog.
MODULE 3 - Relationship Marketing & Social Media Relationship Marketing 101 Becoming the Influencer In Your Niche The Voice of An Expert
DAY 2:
MODULE 4 - Facebook & Social Networking Setting Up Your Facebook Profile Tying Your Facebook Profile to Your WordPress Blog Monetizing Your Profile by Adding Your Products to Your Profile Driving Traffic With Facebook (Choosing & Inviting Your Friends) Setting Up Your MySpace Profile Using Your MySpace Splash Page for More Traffic Using a MySpace Blog to Get a Top 5 Search Engine Ranking Overnight Niche Specific Social Networks -- Getting SUPER Targeted Traffic Using Ning.com to Rake in Hot Buyers
MODULE 5 - Twitter Setting Up Your Twitter Profile Strategic "Tweeting" Other Twitter Tools Driving Traffic With Twitter (Choosing & Adding Followers)
MODULE 6 - Squidoo Setting Up Your First Lens Setting Up Your Squidoo Profile Building Your Lens With Modules Increasing Your Lens Rankings Driving Traffic With Your Lens
MODULE 7 - HubPages Setting Up Your HubPage Getting Your HubPage in The Search Engines Driving More Traffic With Your HubPage
DAY 3:
MODULE 8 - Video Marketing for Traffic & Sales Creating Audios & Videos Podcasting Using YouTube, Google Video & Other Sources for Traffic Generation "Copyspeak" - Using Audio & Video for Higher Sales & Conversions
MODULE 9 - Traditional Traffic Methods Using Article Marketing to Dominate the Search Engines Using Forum Marketing to Drive More Traffic
MODULE 10 - Putting It All Together Putting the System Together The Traffic Tools You'll Need (arranged at a special rate -- either FREE or at a students-only arranged trial or discount!)* The Traffic Sources Worksheet Planning Your Daily Traffic Systems Planning Your Weekly Traffic Systems Outsourcing the Tactical Side of Traffic
Sales Letter Located at: https://www.askggg.com/traffic
"Vid Traffic Conversion" Webinar Replay with Casey Zeman
Casey Zeman is the brilliant creator of the "Easy Webinar Plugin" that lets you automate live replays of your webinars and gives you a way of hosting Google+ Hangouts that are live streamed to YouTube but done in a way that keeps people ON your site (instead of on YouTube).
Here's what Tim Bennett, one of the DU Bachelor Program Graduates says about Casey's training...
Brilliant series of videos!  I have spent the day working on this training and now my YouTube account is ready to go and my website is now linked to my YouTube account for annotations as well.This is one of the BEST programs I have done for setting up YouTube. Great Job! Tim Bennett www.Argonette.com
This webinar replay will help you figure out how to use webinars to convert all that traffic you'll be getting from Social Media into buyers!
I could sit here all day and tell you how phenomenal this program is, how great all the materials are, how it will not only transform your business into the success vehicle you have been dreaming about, how it will help you drive more traffic than you ever thought possible, and how it will help you grow a list bigger than you ever dreamed -- but why should you believe me?  You don't know me at all!
So don't take my word for it, here's a few comments from people who have attended other Directions University's Programs ... 
Never has a single LIVE program under $1,000 include so much!  And NO other program gives you so much undivided attention ... not at ANY price!
The great part about having this in a LIVE webinar and also getting the recording is that you can get ALL your questions answered AND you won't ever have to leave home to attend!  (Heck, you can even watch the replay a week later, in your P.J.'s at 3:00 am if you want!)
This also saves you TONS of money on travel costs, too!  But you'll get the same great information -- in the same exact format -- as you would in a real live seminar in some fancy hotel!
Yet, attending the "Strategic Social Media Workshop " isn't even going to cost you 10% of what it would cost you to attend some fancy seminar in some far away city! 
Think about it this way, if you were to attend a Live Event to learn all this "stuff", it would cost you...
Here's What Attending a Regular "Live Event" Would Cost You ...
Airline Ticket to the Event

$900

3 to 4 Night Hotel Stay at $150 per night

$600

Food for 3 to 4 Days at $20 per meal

$240

Cost of Admission to the Event

$1,500

---

TOTAL:

$3,240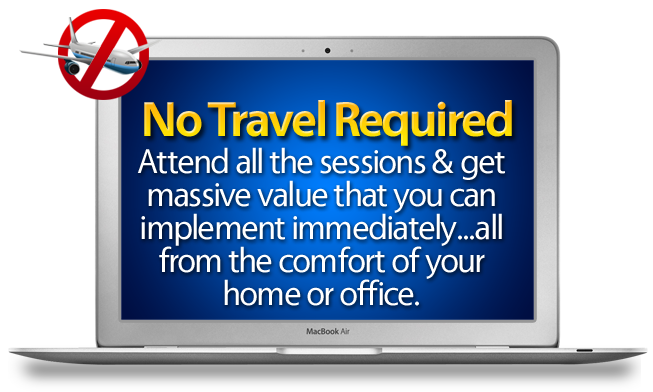 Even at 10% of what it would cost you to attend a seminar in a hotel, you'd be spending $324.  But with the "Strategic Social Media Systems Workshop" you're not going to invest anywhere near that at all!
If you download right now in the ONLY comprehensive Social Media Marketing Solution that shares this ENTIRE system --- you can get ALL of this and MORE for only a one time tuition on an Introductory Special of $247!
Where else can you find a Course that will teach you so much, with such a low investment? 
Right now, you have 2 choices really ...
You can continue to do the same things that you are doing right now, and hope that you somehow get different results.  Maybe you'll somehow have a small miracle and get a few hundred visitors to your site in a single day.
Or, you can do something to change what you are doing in order to force your results to change too !
That decision is really up to you.  But you should know this...
If you don't change what you're doing now, it's unlikely that you're ever going to get more than a handful of visitors to your blog or website without spending a small fortune using pay per click traffic.
So here's what you want to do now ...
I look forward to helping you bring in the kind of traffic that you want and need to get your business growing faster!
To Your Abundant Online Success!
Gina Gaudio-Graves Dean & Founder, Directions University