Do You Need to Write a Sales Letter for Your Product — But You Just Can't Seem to Get It Done?  Then you need to...
Download the "Copywriting Systems Workshop" that . . .
"Takes the Agony Out of Writing a
Great  Sales Letter . . .  and Gets You to
Write Your Sales Letter -- Start to Finish!"
Here's an Overview of What You'll Get when you Download the "Copywriting Systems Workshop"!
Here's What You Get When You Download the
"Copywriting Systems Workshop" Right Now. . .
WHAT:  Copywriting Systems Workshop Downloadable Course
WHY: There are two key elements of this Copywriting Workshop Course.
1. Top-notch instruction
2. Putting what you have learned into immediate action!
This Course follows a format of "Learn" then "Do" for the entire 20+ hours of materials.  That means that by the end of just a couple of days, you will have written an ENTIRE Sales Letter for a product of your choice!  
And -- with the Templates that are included in the Course plus the "Simple Sales Copy" software that lets you write an entire sales letter with Fill-in-the-Blank simplicity -- you'll be able to write copy easily for just about anything you can image... Opt In Pages, Information Products, Scripts for Videos, Blog Posts that Convert Like Crazy, and MORE!
WITH SPECIAL GUEST: David Garfinkel
  David is known as is widely known as "The World's Greatest Copywriting Coach."
Here is what the world s best-selling marketing author, Guerrilla Marketing's Jay Conrad Levinson, says about him: 
"David Garfinkel is a treasury of inside secrets about direct response marketing. The information he presents flows directly from his mind to your bank account."
Listen to an example of the kind of information you will learn when you Download the "Copywriting Systems Workshop"!
Here's an Overview of the Curriculum
MODULE 1 (2 hours)
Introduction to Copywriting:  Persuasion in Action
This lesson is the "aerial view" of a sales letter so you have an overall framework as you begin writing your sales letter.   This 2-hour Module is an interview with the "King" of Copywriting, David Garfinkel.
MODULE 2 (90 minutes)
Capturing Your Prospects Attention in the Headline Package
This module teaches you how to craft powerful headlines so that your prospect reads your page instead of hitting the back button.
MODULE 3 (1 hour)
Exposing and Amplifying Your Prospect's Pain with The Story
The story you tell is your best tool of connection, persuasion, and relationship building. Discover how to make certain your story taps into the the force that drives every decision.
MODULE 4 (1 hour)
Insider Secrets to Great Guarantees and Gathering Tantalizing Testimonials that Boost Conversion
Both guarantees and testimonials seem so simple, and yet these is a strategy behind making them boost sales. Find out how.
MODULE 5 (2 hours)
Building the Value with Features and BENEFITS
Nobody cares that your product has 2 mp3s and an ebook: Your prospect cares that whatever you have put together gets them out of pain. Discover how to build the benefit during this module.
MODULE 6 (1 hour)
Crafting the Compelling Offer that Solves Your Prospect's Big Problem
This is where you discover how to demonstrate that your solution is exactly what the prospect needs to end their pain and suffering.
MODULE 7 (1 hour)
Sweetening the Pot: Adding Value with Meaningful Bonuses
There's much more to adding bonuses than tossing a bunch of random material at the end of your offer. Discover how to add real value with your extras.
MODULE 8 (1 hour) 
The "Siren Song": Your Prospect's Call to Action
The whole point of a sales letter is to cause SALES, and that means you need a powerful call to action.
MODULE 9 (90 minutes)
One Last Thing: the Close and PSs -- Your Prospect's Second Call to Action
The PSs at the bottom of the page may be one of the few things people read, so make them count!
Q & A/Sales Letter Critique with David Garfinkel!  (2 1/2 hours)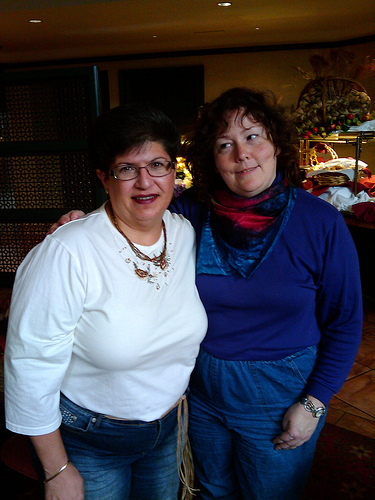 Download this Workshop right now and you'll get to learn Copywriting from Gina Gaudio-Graves ("The JV Queen"), Ronda Del Boccio ("The Story Lady") and Legendary Copywriter, David Garfinkel -- without ever leaving the comfort of your home or even changing out of your PJ's! By the end of the course, you'll have your very own Sales Letter written -- start to finish!
DOWNLOAD THIS 20+ HOUR COPYWRITING
COURSE RIGHT NOW FOR JUST $247!
and Get Templates, Style Sheets, a Copywriting Software ("Simple Sales Copy") to help you when you get "stuck", mp3 Recordings of the ENTIRE course in both Audio & Video format, and MUCH More!
Your tuition is only $247!
I could easily charge $997 for this kind of training.  (Heck -- just the 2 hour call with David Garfinkel is worth $2,500!).  But I'd rather keep the tuition low and see you take action, because your success is my passion!
To Your Abundant Online Success!

Gina Gaudio-Graves
"The JV Queen"
Dean & Founder, Directions University 
P.S. "Winners take imperfect action while losers are still perfecting the plan." Don't want to be a broke loser!  Download Your Copy Today!  
P.P.S. This is the best time to not only learn how to write a Sales Letter but to actually get one written -- in just a weekend!  If you hired a Copywriter to write a Sales Letter for you, you'd likely spend $2,500 to $10,000 -- and even then, you'd probably have to rewrite the entire thing yourself!  Now you can get your Sales Letter written for a fraction of what you'd otherwise spend on a Copywriter -- AND -- it will be right the first time!  Download Your Copy Today!