You're About To Discover The ONE Single
Thing That Will Help to Ensure that You'll Be
OUTRAGEOUSLY Successful as a Graduate of the DU Bachelor's Program!
Join the DU "Bachelor Accountability Program" Now and Get a 1-Year Pass to LIVE Weekly Webinars with Gina & Jack PLUS a PRIVATE Accountability Platform PLUS a PRIVATE G+ Community
All Designed to Help You Implement Everything You Learn

!
Does this sound like you?
If you've been in the DU Bachelor's Program for awhile, learning a TON, but struggling to implement things like ...
Planning Your Vortex, Vortex Story, and Profit Funnel so that you have something to talk about that attracts the right people

Adding Your Vortex Story to ALL Your Social Profiles, Your About Page, and More so that you can be building your Authority and Influence

Getting Your First Workshop(s) Scheduled, Sold, and "In the Can" so that they can start making you money week after week

Setting Up Joint Ventures With People Who Already Have Your Ideal Customers so that you can get their customers to become your customers effortlessly!

Starting Your Low End Membership Site so that it can do its job in your business and bring you customers who are willing to step into the center of your Vortex and buy your high end product or program

Filling Your Calendar With Strategy Sessions Every Week so that you are constantly bringing in High End Clients and Turning Them Into Raving Evangelists who bring you more leads than you could ever imagine!
Perhaps you've even attended many of the DU Workshops and gone through many of the DU Bachelor's Program Lessons.  But most likely, you're still sitting there with an empty bank account.
Does this sound like you?
If it does, then here's the solution you've been DREAMING about!
What you're missing is an Accountability System!
Listen to the details of the ALL NEW "DU Bachelor's Accountability Program" that we shared on a recent Bachelor's Call...
You've heard us tell you the Jigsaw Puzzle analogy before....
While it's possible to put together a jigsaw puzzle by looking only at the pieces, it's a LOT easier to put that puzzle together when you can look at the picture on the top of the puzzle box!  And the Bachelor's Program is that puzzle box for your business!
However....
Building the Jigsaw Puzzle that is your business is more likely putting together a jigsaw puzzle like this one...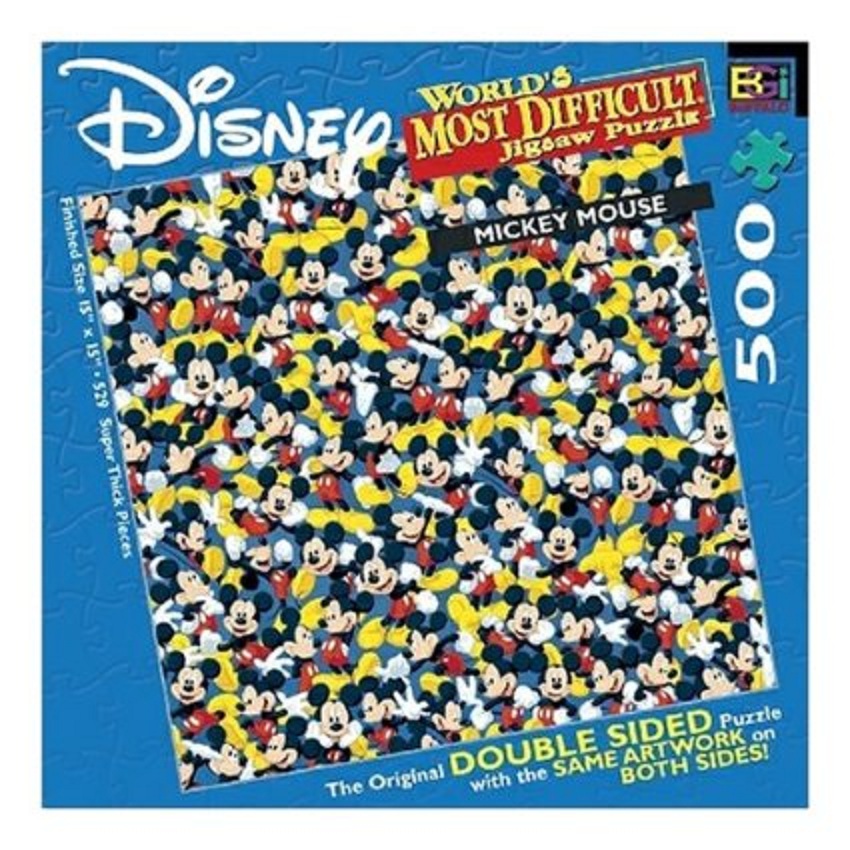 If you want to get just a taste of how difficult this could be, try your hand at this online jigsaw puzzle..  Change the cut to 247 pieces.  Then play around with it.  It's not as easy as it looks
What if you could not only get the puzzle box but also get someone to help you put every single piece in place?
In the Online Jigsaw Puzzle example above, you can click on the "Autosolve" button and then sit back and watch as the website finishes the puzzle for you!
Wouldn't it be great if that could happen in YOUR Business too?
That's what's it will be like when you join the "DU Bachelor's Accountability Program!
Imagine for a minute, what it will be like when every single week for the next year, you get together with Gina & Jack and a maximum of 10 other DU Bachelor Students ...
What do you get with the "DU Bachelor's Accountability Program"?
Every single week for the next year, you'll get Advance Access to the ALL NEW Bachelor's Program Lesson.  This includes a written overview, the audio and video version of the training, Checklists, Flowcharts and other materials that make it easier to apply, and a list of "Outcomes of This Lesson" or Assignments.  You will have 7 days in which to complete your Assignments.
At the end of the week, you will Login to the ALL NEW DU Bachelor's Accountability Platform and UPLOAD Your Assignment (or enter a link to a page or post where you've completed the Assignment) so that Gina & Jack can actually see that you've done the assignment and check it for you.
At the end of the week, you'll get onto the Weekly Accountability Webinar and get Gina & Jack's Feedback on YOUR Assignment.  You'll also get to watch as Gina & Jack critique the assignments completed by the other students in the DU Bachelor's Accountability Group.
At the end of the call, Everyone in the Group (including Gina & Jack) will +1, Like, and/or Share your Assignment with their Followers (when appropriate based on the topic/niche) to help kick start the exposure you need for your business!
By the time you complete the DU Bachelor's Accountability Program, You Will Have Implemented the 5 Core Systems That Every Business Needs:
The Mindset System - You will be more positive.  You will come from a place of Service.  You will be thinking about Leverage more intuitively.  You will have taken ownership over your own value and worth.

The Content Marketing & Relationship Building System - You will have created and used a Google+ Profile and a Google+ Page.  You will have created and used a Facebook Profile and a Facebook Page.  You will have created and used a LinkedIn Profile.  You will have setup a YouTube Channel and started putting videos on it.  You will have at least 5,000 followers on Google+, at least 1,000 Fans on your Facebook Page, and at least 500 connections on LinkedIn.

The Monetization System - You will have designed your Vortex, Profit Funnel, and Vortex Story.  You will know EXACTLY how many visitors you need each day to make your goals a reality.  You will have completed at least 3 Workshops, each one with at least 3 to 5 Faculty Members.  Each one having been sold to a minimum of 20 people at $247 each (That means you will have made at least $14,820 just from sales of the Workshop.)  You will have launched a Low End Membership site and gotten at least 100 members into it (60 will come from your Workshops alone!  If you charge just $10 per month, that means you'll have another $1,000 per MONTH of revenue just from your membership site!)  And, you will have launched a High End Program and begun doing Strategy Sessions to sell it-- which could be a $97 per month membership level, a $1,000 or more coaching program, etc. (If you convert just 10% of your Workshop Attendees into your High End Program at $1,000, that means an additional $6,000!)  If you add that all up, that means you should easily make at least $21,820 by the end of this Program!

The Leveraging System -- You will have Joint Ventured with at least 9 to 15 experts who will teach in your Workshops.  This means they will also have helped to Promote Your Workshops.  And at least half of them will then continue to do some form of integration marketing with you which might mean they include a trial of your Low End Membership as a Bonus when they sell their products or it might mean they include their Module of Your Workshop as a bonus when they sell their own products.  Either way, it will mean that at least half of your JV Partners are bringing you customers on a regular basis!

The Traffic & Lead Generation System -- You will have planned your Editorial Calendar for the next 12 months.  You will have been using the Magic Formula for Writing a Powerful Post at least once per month for 9 months.  You will have created an Ultimate Guide Post for at least 3 to 5 pillars of your Vortex.  And you will be driving at least 100 visitors per day (or more!) to your website every single day!
If you had someone holding your hand through every step of the process, how much faster would you reach your goals?
In the outline above, if you accomplish just the bare bones minimum requirements over the next 12 months, you will have generated AT LEAST $21,820 in the next 12 months -- PLUS an additional $1,000 per month in recurring revenue for at least 3 to 6 of those months.
Even more importantly, you will have created and implemented the SYSTEMS that you need to continue to grow your business on your own moving forward!
You'll know EXACTLY what you need to do day in and day out, week in and week out, to continue moving forward in your business!  You will already have been doing ALL of it with Gina & Jack's help!
Here's Your Invitation to Join the "DU Bachelor's Accountability Program"...
As a valued member of the DU Family, we Invite YOU to take your Success to the Next Level!
Get the LEVERAGE that only comes with this heightened level of accountability!
We are only going to offer the DU Bachelor's Accountability Program ONCE!  After that, it will be gone forever!
In it's place, future Bachelors will have access to the recordings from your group so that they can learn from watching YOUR progress!  Which means that Gina & Jack have an even bigger reason to make sure that you succeed in a BIG WAY in this program!  (Otherwise, the value of the recordings won't be nearly as high!)
Since you'll be helping us create the systems that we need for all Future DU Bachelor Students, we aren't going to set the tuition at what we could easily have charged... $25,000 to $30,000.
Instead, we're going to reduce it by 90% to just a one time $2,500!
And as a BONUS -- we're going to give you access to the Bachelor's Program FOR LIFE!
Ordinarily, after completing the DU Bachelor's Program, tuition is $97 per month and you can continue to come to all Bachelor calls plus all live Workshops.  That means that continuing in the DU Bachelor's Program after the first year is roughly $1,200 per year.  But as a member of this Elite Group in the DU Bachelor's Accountability Program, you won't ever have to pay for the DU Bachelor's Recurring Tuition again!
(If you're already a DU Bachelor Student for life, we are sorry but that doesn't get you a discount on this very special, elite program!  There's just too much of our time involved to discount it for anyone.)
Are you ready to give yourself permission to SUCCEED -- right here!  right NOW!
Give Your Business the Accountability and Support That It Needs to Reach Your Goals & Vision and Start Getting RESULTS ASAP!
1 Payment of $2,497.00
or
2 Installments of $1,397.00
We're looking forward to working even more closely with you over the next 12 months!
To Your Abundant Online Success,

Gina Gaudio-Graves
Dean & Founder, Directions University
*Here's the legal gobbly-gook that I am required to tell you pertaining to the guarantee and the terms of purchase...
Terms of Purchase and Refund Policy
By enrolling in Directions University's Bachelor's Accountability Program, you agree to pay the sum of $2,497 for your tuition to The Abundance Group, LLC.  If you choose to finance your tuition, you are committing to pay the sum of $2,497 plus a small financing fee.  You hereby agree to make all payments through PayPal in a timely manner.  If you choose the four payment option, you understand that this is NOT a monthly fee but rather, a commitment to pay the entire tuition of $2,497 plus a small financing fee payable in four installments that are 30 days apart. 
All sums paid are non-refundable!  There is no guarantee that you will receive any specific results since your results are dependent upon your implementation of the strategies and techniques taught.  If you elect to withdraw from the program, you will not be entitled to receive a refund of any tuition payment(s).  If you should withdraw from the program for any reason, you are prohibited from enrolling in ANY program within Directions University (including its sister schools) in the future without written permission from the Dean & Founder which will be granted ONLY for good cause.