Podcast: Play in new window | Download | Embed
Subscribe: Android | Email | Google Podcasts | RSS
Jack and I were super excited to have Natalie Ledwell and Cindy Ertman join us on the Traffic Masters Show this week!
Natalie Ledwell is the bestselling author of 'Never in Your Wildest Dreams', an inspiring speaker and co-­founder of Mind Movies. Natalie has reached over 2.1 million people around the globe.
Cindy Ertman has a passion for people and is the Founder of The Defining Difference, a success based coaching and training company, devoted to help people master the power of intentional choice to create their life by design.
Natalie & Cindy are two of the co-hosts of the new TV Show everyone is Talking about, Waking Up on "Wake Up!"
Hosted by the most beloved experts in Mind, Body, Spirit – Wake Up! is the show for the New Message to the New Mainstream. Providing insight into the answers people really want – through conversational interviews with the thought leaders.
A few weeks ago, I was asked to join the team for the show as their Strategic Partnership Advisor. As The JV Queen, it's a role I've played before. But this is the very first time I'll be playing that role for a hit TV show!
But we need YOUR help! The show has not yet been picked up by a network. That means that we are self-funding the pilot. It also means that we need to show potential networks that we have BOTH financial backing and social currency.
It can make the difference between getting the show on a top network or a network in only a few locations! Can we count on YOUR support? Just go to:
Click on the link in the right hand sidebar for "WakeUp! Our Dream – Name Your Own Price to WakeUp!" or one of the other available packages. Your gift of just $10 can make a HUGE difference in getting the show on the air!
After leaving your gift, make sure that you back the campaign with your Social Currency as well! Tell your friends on Facebook, Twitter, and LinkedIn! (Encourage them to support the show with their Social Currency and at least a $10 donation and we'll get this on a main stream network in no time!)
Thanks, in advance, for your support and contribution!
Let us know in a comment what we can do to support YOU and your endeavors as well!
To OUR Abundant Success!
Gina Gaudio-Graves "The JV Queen" Dean & Founder, Directions University
Leverage Masters is hosted by Gina Gaudio-Graves and Jack Humphrey, the Deans of www.DirectionsUniversity.com and the Co-Founders of www.DUvisio.com, the All New Affiliate Network that Facilitates Good Thru Business!
Leverage Masters helps you get more TRAFFIC, ENGAGE your visitors, and improve CONVERSIONS so you can build a bigger business that makes a larger impact and lets you live the life of your dreams!
Each week, guests share their secrets for getting traffic, engaging visitors, and improving conversions. Past guests include:
Social Media Expert, Joel Comm;
Social Branding Expert, Simon Mainwaring;
Founder of Mind Movies and Host of "WakeUp! TV", Natalie Ledwell;
Book Marketing Experts John Kremer and Robert Evans;
#1 bestselling author Mark Joyner;
Human Media Experts Chris Brogan and Sarah Hill;
John Milton Fogg Founder of The Greatest Networker In The World;
Facebook Experts Amy Porterfield; and Claire Pelletreau;
Podcasting ExpertS, Scott Smith and Scott Paton;
Plus many others.
Hear from experts who help you Engage, Attract, and Convert Prospects into Customers and Evangelists!
DU helps entrepreneurs get direction for their life & business, shows them how to give direction to prospects & customers, and assists them in impacting the direction of the world. You can listen to over 6 years of shows here: Listen to past RADIO shows!
Our mission at Directions University is to touch the life of every person on the plane.  It's a mission we can't achieve on our own.  We can only accomplish it by helping entrepreneurs grow lifestyle businesses that make a difference.  Our motto is:  "Make Money! Change the World!"
Will you be the next entrepreneur that we help?
If so, there are two ways you can get started right now...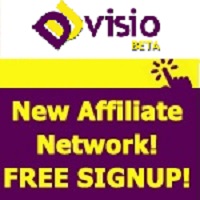 DUvisio - The Affiliate Network for ALL Niches!
www.JoinDU.com/duvisio-tm
Signup for DUvisio.com, the All New Affiliate Network that Facilitates Good Thru Business!  It's FREE to use DUvisio.com to either Sell Other People's Products as an Affiliate OR to Sell Your Own Products through Affiliates!  Watch for the opportunity to Upgrade to Enterprise Seller (so you can increase Your sales by 14% to 23% or more!) or to Upgrade to UberFiliate (so you can grow your own list while promoting other people's products as an Affiliate!).  Join DUvisio.com Today!
Download Directions University's FREE "Amazing Traffic Vortex". You'll learn how to apply what you learn on the show to YOUR business, step by step! You'll also find the tools & training you need to grow a business that supports your lifestyle and the good you want to do in the world!