To Help You Make 2015 Your Best Year EVER, Here's a SPECIAL Gift...
Get a 1 Hour Consult PLUS the DU Course or DUvisio.com Membership of Your Choice for Just $247!
There's only about 3 1/2 months left in 2015.  It's a good time to take stock of where you're at right now and ask yourself some important questions…
Are you on track to make 2015 your best year EVER?
What have you done in 2015 that can make a difference in the world?
The DU Mission (and Your Invitation to Join Us In It)…
In 2005, Gina Gaudio-Graves  was given a death sentence by her doctors when they told her  that she had just 12 to 18 months to live.  That was over 10 years ago!
When she had my "miraculous transformation", she felt like she'd been given the gift of life.  And a gift that big just HAD to be repaid!  The only thing that seemed big enough was what today has become her mission and the mission of Directions University…
The DU Mission is to touch the life of EVERY person on this planet!  We truly want to help EVERY person to live the life of their dreams.
It's a mission that just can't be reached by any one of us individually.  With more than 7.2 BILLION people on this planet, it would be completely and totally impossible for any one person (or even a small group of people) to touch the life of every one of them.
But, when DU helps entrepreneurs and small business owners like you to build businesses that BOTH make huge profits AND make a difference, together we really can touch the life of every person on this planet!
 (You can listen to my Gina's full story at www.askggg.com/ginaintro if you don't know it.)
Jack Humphrey, the Associate Dean of DU, adopted this as his personal mission when he joined DU nearly 2 1/2 years ago.
And we want YOU to adopt this as your mission as well!  Which is why we've put together this incredibly special opportunity just for you…

Your Invitation to Earn More Starts With SERVING More!
If you truly want to make 2015 your best year EVER, the easiest way to do so is to SERVE more…
… Serve your customers in bigger ways than ever before … Serve your prospects by "wow-ing" them and overdelivering so that they want to become your customers! … Serve your JV Partners by doing something for them FIRST, before asking them to do something for you! … Serve the world by finding ways of doing more good through your business
This is the core of what we teach at Directions University.  It is also the core of how we operate in our own lives as well.
Let us help you to SERVE more in YOUR business as well!
With a simple 1-hour consult, we can assist you in building the plan for how to serve more so that you can earn more!
Bring Gratitude Into All That You Do!
As you begin to serve more, also bring gratitude into your daily life!  Each day, express gratitude for all those that are part of your world…
Over the last several years, I've learned many lessons from my dear friends and the Deans of the DU School of Personal Success, Chief Robert & Terri TallTree.
Robert & Terri teach people using the wisdom of their Native American Elders.
One of the things that I've learned from them is the importance of gratitude.  In their Native American tradition, when they celebrate their birthday, they don't receive gifts, they GIVE gifts!  It's an expression of gratitude!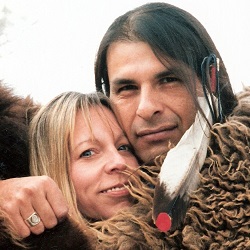 Listen as Terri describes just what it is like to work with Gina…
Your Gift for Joining Our Mission…
When you choose to SERVE more, you're really joining our mission to touch the life of every person on this planet!  For that we are SO grateful!
To  express our gratitude to YOU for being a part of our mission, we want to give YOU a gift that can help you take your business to the next level!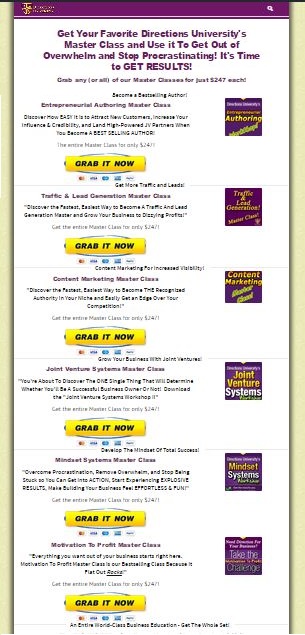 Ordinarily, we charge $497 per hour for 1 on 1 consulting.  Right now, you can schedule 1-on-1 time for  just $247 per hour — more than 50% off!
I know, that doesn't sound like a "gift", right?
Well here's where the gift comes in…
When you signup for a 1 hour consult at a 50% discount, you'll also get to choose ANY course we offer on the "Courses Page" of DirectionsUniversity.com (with the exception of the DU Bachelor's Program) as your GIFT from us to you!  You can also select 90 days of the DUvisio.com Enterprise Membership for Sellers which is normally $97/month!
That means you can choose from:
Motivation to Profit for 1 year (regularly $997)
Mindset Systems Master Class (regularly $247)
Motivation to Profit Master Class (regularly $247)
Joint Venture Systems Master Class (regularly $247) 
Content Marketing & Relationship Building Master Class (regularly $247)
Traffic & Lead Generation Master Class (regularly $247)
Entrepreneurial Authoring Master Class (regularly $247)
Copywriting Systems Master Class (regularly $247)
90 days of DUvisio.com's Enterprise Membership for Sellers (includes DUvisio's UberFiliate Membership) (regularly $291)
Almost every one of the Master Classes listed above comes with an additional 1 or 2 Master Classes as a BONUS plus 1 or 2 products that aren't available at any price at DU, making each of the Master Class packages around a $797 to $997 retail value!
What kind of help can you get during your 1 hour consultation?
As "The JV Queen", Gina organized product launches and joint ventures for people like Shawn Casey & Jeff Paul (we brought in $4.2 million in under 7 days for them!), Russel Brunson (She helped launch one of his very early products about 10 years ago!), Henry Gold (brought in over $100,000 PROFIT and built a list of more than 50,000 subscribers in under 30 days!), Willie Crawford, and MANY others!
In an hour, you can certainly put together a solid plan for a product launch or any other Joint Venture that might benefit you and your business!
As the Dean & Founder of DirectionsUniversity.com, Gina has been helping entrepreneurs and small business owners for the last 8 1/2 years in 5 areas:
Mindset (including Entrepreneurial Mindset, Goal Setting, Visioning, Time Management, and more)
Monetization (Funnel Design & Optimization, Conversion Strategies, Multiple Revenue Streams, and in general, adding more profit to your business)
Leverage (including Joint Ventures, Strategic Alliances, Integration Marketing, and in general, adding leverage to EVERY aspect of your business!)
Content Marketing & Relationship Building (including ways of Repurposing Content, planning a strategic Editorial Calendar, etc.)
Traffic & Lead Generation (this includes SEO, Social Media Marketing, and many other highly leveraged strategies for generating more leads and traffic)
Here are a few examples of the kinds of problems you can solve during your one hour consultation:
Getting out of overwhelm and scatter so you can FOCUS start getting more done and seeing bigger results!
How to become productive, efficient, and laser-focused in achieving your goals.
How to make money and become financially free without selling to people.
How to harmonize life and business so that your life gets the best part of you instead of the leftovers.
How to get the attention of your audience, all the traffic you need, and get all the customers you need.
How to be confident in all decisions in your business and never second-guess another move you make!
Getting more customers and getting more customers to buy over and over again
Ways to attract JV partners effortlessly and get them to follow through with their commitment to promote you
Strategies for improving conversions so that you can make more money from your existing visitors
EASY things you can do to SKYROCKET your website traffic
How to get more 1 on 1 Strategy Sessions every week so that you can sell more high ticket products every month
These are just a handful of the problems that you can solve in just 1 hour!
Here's How the Program Works…
We've set aside 6 hours on Mondays and 6 hours on  Fridays from September 14th through October 2nd.  That means there are 18 slots available on Mondays or Fridays.  There are also a handful of slots available on Tuesday, Wednesday, or Thursday those 2 weeks.
Due to these very real time limitations, we can only make this package available if you're one of the first 20 people to register!
After you reserve one of the 20 available spots, you'll be taken to our calendar to setup a time to meet.
Within 24 hours, you'll receive an email from us with a short questionnaire to complete.  You'll bring this with you to your session.  It will help you to get the most out of the time we spend together.
At the end of your session, we'll make a recommendation of which DU Course makes the most sense for YOU and YOUR business!  You'll then let us know whether you want that course or another of your own choosing and we'll provide you with instructions for accessing it immediately!
NOTE:  Your session is NOT a sales call!  It's a time to roll up your sleeves and get to work solving the one big problem that's keeping you from taking your business to the next level!
Will You Accept this Invitation to Become a Part of the DU Mission?
Touching the life of every person on this planet – all 7.2 billion people — is a task that is do-able if we all really understand what Tony Robbins is saying about SERVING being the key to earning.
We estimate that if DU touches the lives of 100,000 entrepreneurs and teaches each one to have a deep and profound effect on the lives of their customers, and if each entrepreneur reaches just 72,000 people, then together, we truly CAN touch the life of everyone on this planet!
Will You Be the Next Entrepreneur That We Help?
Are You Willing to be a Part of Changing the World?
If you are, then please do me the honor of accepting this gift and reserve your spot for your 1 hour consult by clicking the button below…
We regularly get feedback like this from our students…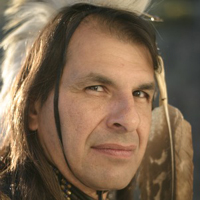 Chief Robert Talltree, HowToLiveOnPurpose.com
Natalie Ledwell, MindMovies.com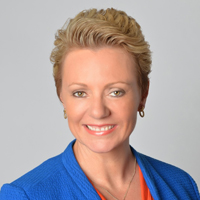 "This is just amazing Gina…"
"At last I have everything I need…. after studying for nearly three years and not knowing how to put an affiliate link anywhere to be able to promote products, at last I feel confident I can make some money soon…. and your story Gina is so wonderful! I am going to be transformed in the same way that you were and then to help others greatly too, thank you." -Ann
---