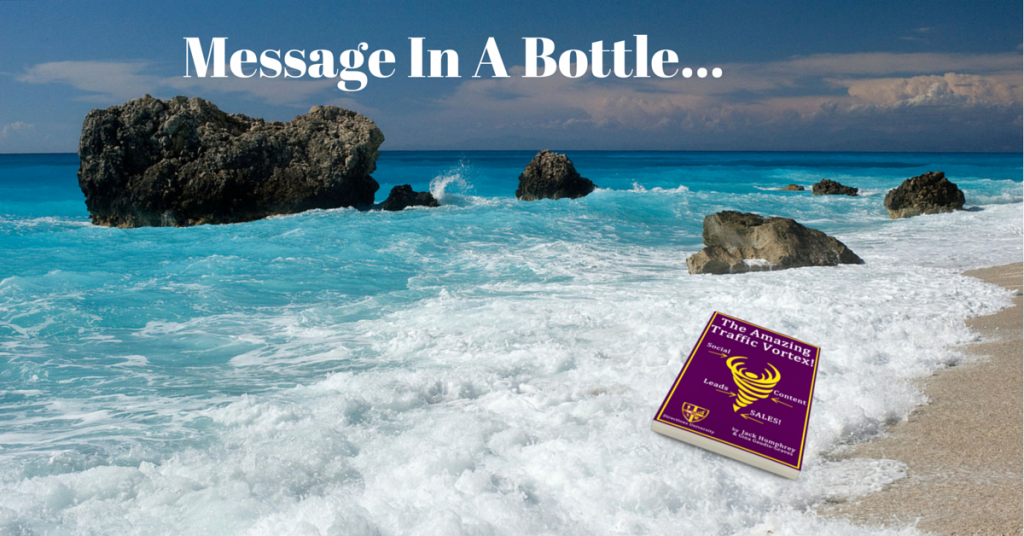 Thank You for Requesting "The Amazing Traffic Vortex!"
An email is on its way to you now that contains the link to download "The Amazing Traffic Vortex!" Check your "All Mail" and Spam Folders if you don't see the confirmation email in your Inbox.
(You can also scroll down and select the "No, Thanks" link at the bottom of this page.  On the next page, look for the purple box at the bottom.  it has a link where you can download "The Amazing Traffic Vortex" Guide.)
You are about to have 

a LOT of traffic

coming to your site…
Do you really know how you're going make the most money you can with all of that new traffic?
It's one thing to be able to drive targeted traffic. (Seriously, it is a powerful thing to experience, and I'm sure you're going to love the feeling that it gives you to be in complete control on that front!)
Yet, the very first thing you are going to want to know immediately after the traffic starts to come is how to monetize it effectively.  In other words, planning for how people flow through your content, subscribe to your list, and buy from you at the highest conversion rate possible.
You do not want to get caught in the situation most find themselves in when they start getting traffic and don't know what to do with it when it comes.  
The feeling of "waste" is strong in that moment when you realize it's too late to properly set up your monetization plan. That's why we are offering you our FULL 83 minute Lesson 6 from our Motivation to Profit training called "Planning Your Monetization."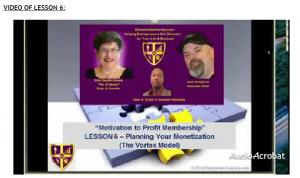 In this lesson, you'll learn:
Using Leverage to Create Everything You Need for Your Vortex.
What problems will you solve for your customers?
Where does the money really come from in your business?
Designing your Traffic Vortex with monetization included.
How to define your niche… like REALLY know your niche inside and out! 
How to get content JV partners.
How to leverage your affiliate program / JV program to get anyone to mail and promote for you!
Designing your USP (Unique Selling Proposition)
How to make $1000+ per year per customer.
How to blow your prospects minds with your offer.
Working with the Pillars of your Vortex.
Working with the Rings of the Vortex for high-traffic flow.
Plus so much more!
Basically, you'll be getting the key to turning all the traffic you're about to generate into cash.  It's kind of a big deal.  🙂
The Lesson Includes:
89 minute video of the entire session with Gina Gaudio-Graves and Jack Humphrey
89 minute audio of the entire session (to listen on the go)
Action steps for getting the most out of the lesson and applying what you learn to your business, immediately.
A $197 value.
Yours today for a one-time special offer of just $7.
Why in the World would we almost give this important piece of the success-puzzle away for so little?
Because we know that once you've experienced the quality and value in this lesson, you will want more World-Class training from Directions University in the entire Motivation to Profit membership.
To get this special lesson from our Motivation to Profit training, simply click below to grab it for only $7…