Podcast: Play in new window | Download
Subscribe: iTunes | Android | RSS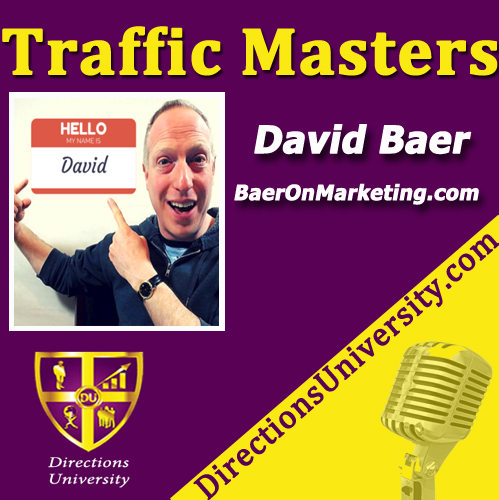 So you understand that today's economy has moved online, but your not so sure where to invest your time or money?
David Baer has spent nearly two decades as a promoter and marketer, working in industries ranging from the performing arts to wine importing to business coaching. These days, David works with his clients to leverage Facebook ad campaigns to build their prospect lists, create authority in their field, and make more sales. David's marketing expertise is informed by two decades of work in and around offline and online promotion and marketing in the wine and performing arts industries.
He is on a mission to save wine business owners and solo entrepreneurs from wasting time on meaningless online activities, and put their efforts toward things that will get them results (aka sales). David Baer specializes in demystifying Facebook and marketing on social media with ads and posts and you can get his latest product here: Profitable Facebook Posts
About "Traffic Masters Show"
"Traffic Masters Show" is hosted by Gina Gaudio-Graves and Jack Humphrey, the Deans of www.DirectionsUniversity.com.  Traffic Masters helps you get more TRAFFIC, ENGAGE your visitors, and improve CONVERSIONS so you can build a bigger business that makes a larger impact and lets you live the life of your dreams!
Each week, guests share their secrets for getting traffic, engaging visitors, and improving conversions. Past guests include:
Social Media Expert, Joel Comm;
Social Branding Expert, Simon Mainwaring;
Founder of Mind Movies and Host of "WakeUp! TV", Natalie Ledwell;
Book Marketing Experts John Kremer and Robert Evans;
#1 bestselling author Mark Joyner;
Human Media Experts Chris Brogan and Sarah Hill;
John Milton Fogg Founder of The Greatest Networker In The World;
Facebook Experts Amy Porterfield; and Claire Pelletreau;
Podcasting ExpertS, Scott Smith and Scott Paton;
Plus many others.
Hear from experts who help you Engage, Attract, and Convert Prospects into Customers and Evangelists!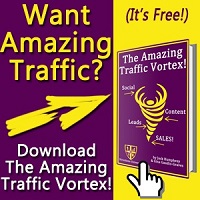 DU helps entrepreneurs get direction for their life & business, shows them how to give direction to prospects & customers, and assists them in impacting the direction of the world. You can listen to over 6 years of shows here: Listen to past RADIO shows!
Our mission at Directions University is to touch the life of every person on the plane.  It's a mission we can't achieve on our own.  We can only accomplish it by helping entrepreneurs grow lifestyle businesses that make a difference.  Our motto is:  "Make Money! Change the World!"
Will you be the next entrepreneur that we help?
If so, get started right now by downloading Directions University's FREE "Amazing Traffic Vortex". It shows you how to apply what you learn about on the show to YOUR business, step by step! You'll also find the tools & training you need to grow a business that supports your lifestyle and the good you want to do in the world!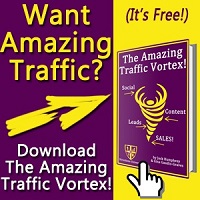 ``The Amazing Traffic Vortex``
www.JoinDU.com/atv
Google+ Comments